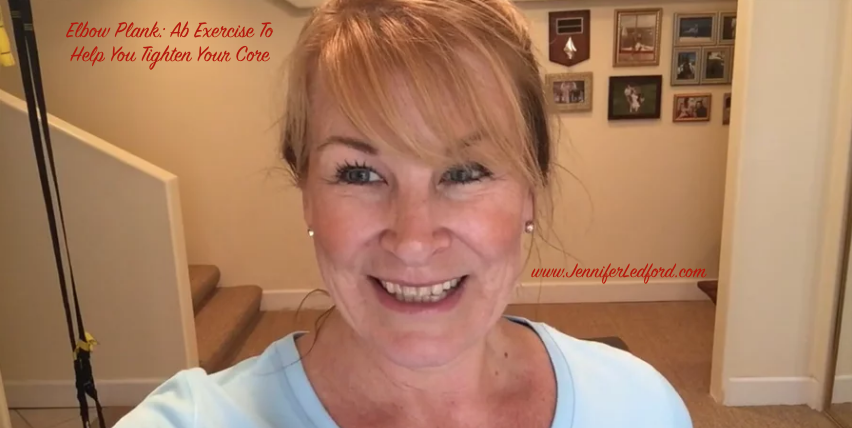 Planks are a popular exercise in the personal training world.  They are simple to learn, very effective, and you can do them almost anywhere.
Because the plank strengthens all of your core, not just your abdominals, it teaches your body's muscles to work together which helps you move more efficiently when performing other activities such as walking, hiking, swimming, biking, etc.  It also helps with strengthening and improving posture which can assist in preventing back pain.
In today's video I demonstrate how to perform an elbow plank with a knee tap.  This exercise is a little more challenging than your traditional plank.  However, it's not so over the top that it's impossible to perform. Take a moment to watch the video and if it's right for you add it to your routine two to three times per week.  I know you'll be happy with the results!
Here's to having strong muscles that allow you to do the things you love!
Shared with Love,
Jennifer Ledford
Facebook Comments:
comments