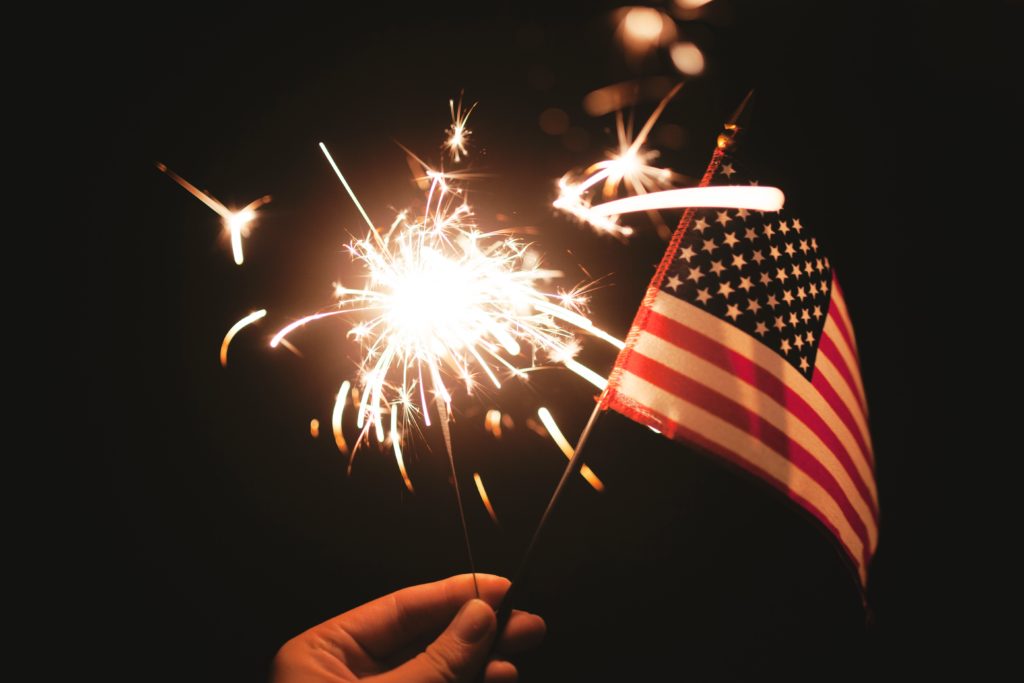 From time to time, I like to check out what other fitness and health professionals are posting on their blogs regarding specific holidays, so I did a search for health tips for the Fourth of July.  What I mostly found was fitness pros sharing a list of rules that had very little to do with fun and more to do with restricting behavior and dieting.  Ugh!
The whole point of celebrating a holiday is to have a good time and participate in the festivities. That usually includes eating foods that are traditionally served on that specific holiday.  It's something we look forward to and it's a wonderful way to bring people together.
It also includes a change in routine.  It's possible that you may skip your normal exercise routine that day and that's totally ok and normal.
What's not ok is feeling guilty because you skipped your workout, drank a mimosa before noon, and ate three helpings of Aunt Sue's famous potato salad or something similar.  I'm sure you are getting the picture.  We all like to celebrate differently. 🙂
I'm not suggesting complete gluttony and I think it's a good idea to move throughout the day.  However, it's important that you celebrate the way you, your family, and your friends choose to.
Take the pressure off of yourself and have fun.  It's totally possible to do healthy "nonrestrictive" things for yourself while you celebrate.
Here are five simple ideas:
Buy quality ingredients.  No matter what recipes you decide to follow or food you choose to serve, buy whole foods and quality processed foods.
Move because it's fun and feels good.  Sitting around all day can make your body stiff and make you feel sluggish.  Activities like hiking, flag football, bocce ball, horse shoes, swimming, and marching in a parade are all fun ways to stay active without it feeling like a chore.
Spend time being grateful.  Take a moment to be thankful that we live in one of the best places in the world.  This great nation allows us to pursue life, liberty, and happiness each and every day.  For that, I am truly grateful!
Laugh.  Laughter is good medicine and helps relieve stress.
Stay hydrated.  Drink plenty of water and eat hydrating fruits and veggies like celery and watermelon.  Staying hydrated helps your metabolism function at it's best.
This Fourth of July, I encourage you to "declare your independence" from the restrictive side of the fitness and diet industry.  Eat foods that you enjoy and agree with your body, and choose exercise you like.
Have a happy, healthy, and safe holiday.
God bless you and America!
Shared with love,
Jennifer
Photo above is courtesy of:   Stephanie McCabe on Unsplash