Build Your Home Gym
On this page you will find convenient links to all of the equipment that I typically utilize in training my clients. New equipment and workout tools are continually being developed and brought to market. As a part of my efforts to provide the most effective results for my clients I investigate and review the potential benefits of new equipment. As a fitness professional I want to insure these products for safety, effectiveness, cost and necessity as a part of a home gym.
Foam Rollers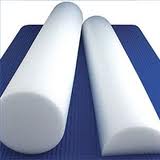 The roller is a great tool every home gym should have available.  My clients use them to help develop balance, postural alignment, and flexibility or as support for dynamic strength exercises. Also, foam rollers come in various sizes and denseness, with the more dense rollers being ideal for self-myofascial release and massage therapy. Foam rollers are available in round or half round with the option of 12 or 36 inches in length to fit all levels of user's abilities and needs.  CHECK THEM ALL OUT!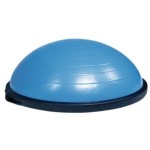 Use either the curved or flat side of this multifunctional core training device to integrate balance into every aspect of fitness, sports performance, or rehabilitation. The BOSU® Balance Trainer adds versatility and challenge to an incredible range of activities: cardio, strength training, athletic and sport conditioning, core training, and mind/body workouts. Combine it with other equipment to add new, exciting elements to existing training regimens.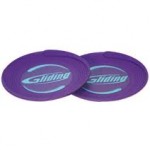 Add a new dimension to your existing workout or a new training option to your facility. Gliding™ Discs create a smooth sliding surface for all your upper- and lower-body workouts. One style slides on carpet, the other on hardwood.  Gliding incorporates body sculpting, balance, flexibility, core, and cardio and will change the way you train clients.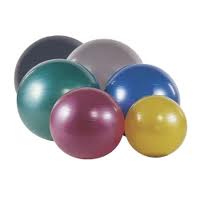 A primary benefit of exercising with a Swiss ball as opposed to exercising directly on a hard flat surface is that the body responds to the instability of the ball to remain balanced, engaging many more muscles to do so.[1] Those muscles become stronger over time to keep balance. Most frequently, the core body muscles — the abdominal muscles and back muscles — are the focus of exercise ball fitness programs. Using a Swiss ball as part of a fitness program can include a wide range of difficulty levels, each requiring support from the back and stomach muscles that help firm up the trunk muscles in the body. Exercise balls are commonly used as part of a physical therapy program for individuals with low back pain.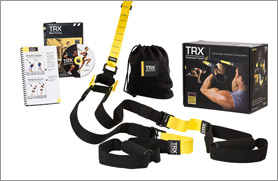 It's all you really need to have a complete home gym. The TRX Home Suspension Training Bundle builds strength, increases flexibility and develops core stability and power…anytime you want, anywhere you want. All you need is a door, a tree branch, or any number of easy anchor points. Weighing less than 2 lb. the TRX® delivers greater performance and functionality than large exercise machines costing thousands of dollars. The TRX® sets up in seconds so you can get and stay fit at home, the gym or on the road–wherever you want. Thousands of people of all fitness levels now train on the TRX®–from professional athletes who need peak performance to everyday people who just want to feel and look their best, the TRX® delivers. The TRX® is more than just the most versatile piece of exercise equipment available, it's a complete training system.
Facebook Comments:
comments