Recommended Books & Magazines
The Trigger Point Therapy Workbook: Your Self-Treatment Guide for Pain Relief, Second Edition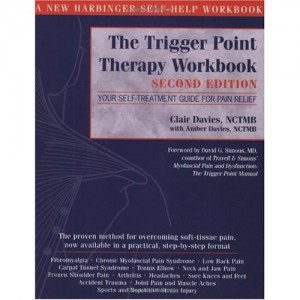 Trigger point therapy is one of the most intriguing and fastest-growing bodywork styles in the world. Medical doctors, chiropractors, physical therapists, and massage therapists are all beginning to use this technique to relieve formerly undiagnosable muscle and joint pain—conditions that studies have shown to be the cause of nearly 25 percent of all doctor visits. The technique involves applying short, repeated massage strokes to trigger points, tiny contraction knots in muscle tissue where restricted circulation and lack of oxygen cause referred pain. Trigger points create pain throughout the body in predictable patterns characteristic to each muscle, producing discomfort ranging from mild to severe. Trigger point massage increases circulation and oxygenation in the area and often produces instant relief. This dynamic technique has made a huge impact among health professionals and the public alike, becoming an overnight classic in the field of pain relief. The book has sold over 220,000 copies since the release of the first edition in 2001. The second edition is a complete update and includes a new chapter specifically for massage professionals, as well as a chapter on systematic muscle relaxation techniques that can reinforce the therapeutic power of trigger point work.
Cooking Light Magazine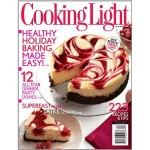 Cooking Light is a trusted source for those who want to cook and enjoy healthy, delicious food. Whether you're in a hurry to prepare a quick and easy dinner tonight or need a game plan for the perfect party, Cooking Light offers nutritious, kitchen-tested recipes for every day living or special occasions. And whether you're a novice or an adventurous cook you'll find great food and healthy lifestyle tips in every issue.
Facebook Comments:
comments