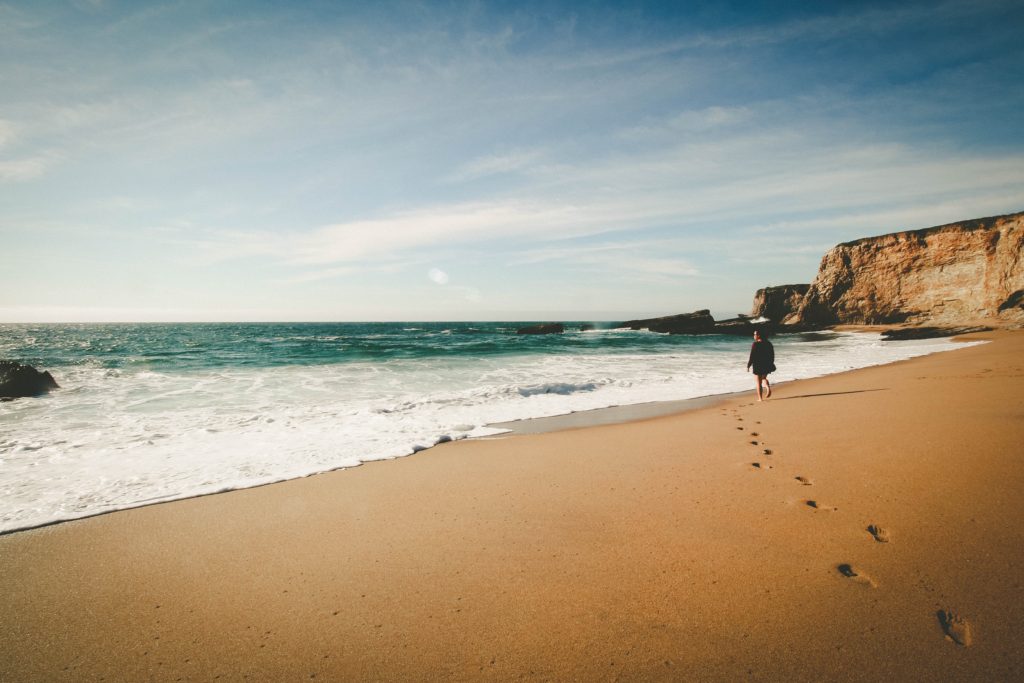 It's normal to be concerned from time to time. Everyday life can throw us challenges and some of them can be serious.  However, constantly worrying can drain your energy,  negatively affect your health, and kill productivity.
I'll be the first to admit that I can worry occasionally.  Especially when I am walking through unfamiliar territory.  However, over the years I've learned to worry less and less. Here are ten of my top tips to help keep worry away and live a more peaceful and healthy life.
1) Pray.  The more I survive the tough times in my life the more I learn to trust God to deliver me through anything else that comes my way.  I've learned that worry doesn't change anything, and that prayer combined with belief, has the power to change EVERYTHING.  This is especially helpful when the issue is totally out of my control.
2) Don't worry about things you can't control.  It does no good to worry about things you cannot control.  Ask yourself if there is anything you can do to change the situation.  If the answer is no and you are spiritual, I highly recommend you pray and turn it over to God.  This especially applies to situations involving other people because the only person on the planet you can change is yourself.
3) Take action. Worry and stress can be a signal that something needs to be addressed and/or changed.  Once you've figured out what you can do to eliminate the worry and/or stress it's time to take action.  Things may not change overnight, however there is great satisfaction in knowing that you are moving forward and that there is light at the end of the tunnel.
4) Write about it.  Journaling is a great way to put your thoughts on paper and objectively look at the situation from the outside.  After you read your thoughts back to yourself, the problem may become smaller and the solutions can begin to pour in.
5) Say no. Learning to say no has been life changing for me.  Saying yes to too many things can lead to over-committing, over-promising and sometimes even compromising our values and priorities. Being able to set boundaries and protect your time and energy can eliminate huge amounts of stress in your life.  Most people won't mind if you say something like, "Thank you for asking.  I don't have the time in my schedule right now to commit to something new.  However I appreciate you including me."  If you'd like to leave the door open you can always ask them to ask you again in the future.
6) Set priorities. Worry can pop up when our "to do" list seems out of control.  When I start to feel overwhelmed,  I like to do a "mind dump" and write down every thing that I believe I need to do.  This allows me to clear my head, focus, and prioritize what needs to be done immediately and what needs to be scheduled for a future date.  It also reveals what you may need to hire someone else to help you with.  Do it yourself has become so popular these days that sometimes we bite off more than we can chew.
7) Tell worry to take a hike.  Your words have power.  When worrisome thoughts begin to race through your mind, tell them to  "stop." If you can, say it out loud. If that's not possible, do it mentally or just move your lips without making a sound.
8) Expect to succeed. Instead of imagining how badly things might turn out, imagine yourself succeeding. Picture yourself waltzing through meet and greets, family events, evaluations, or any other events that typically cause you anxiety. Hear yourself performing well at presentations or while guiding your children. Feel what it would be like to overcome obstacles, accomplish goals, and achieve peaceful outcomes. Expecting success can increase the possibility that it will happen. It can increase your confidence, decrease your worry and set up an expectation that things will turn out well.  It's also helpful to remember that success doesn't always show itself right away.  For example, that  break up you experienced was actually a door that led you to the spouse you were meant to be with.  🙂
9) Focus on others. It's easy to get wrapped up with what's going on in our own world.  One of the ways I relieve stress is by serving other people.  When I focus on helping others solve their problems or reach their goals, my own issues seem to get smaller and more manageable.
10) Most things we worry about never happen.  Current research shows us that most of the time the things we worry about never happen.  A recent study researched how many of our imagined problems never happen. It turns out that 85 percent of what the people in the study group worried about never happened, and with the 15 percent that did happen, 79 percent of the people discovered either they could handle the difficulty better than they thought, or the challenge taught them a lesson they were glad they learned. This means that 97 percent of what you worry over is not worth sacrificing your health and your joy.
There is no such thing as a problem free life.  However, when you make the decision to let go of worrying about the things you can't control and focus on the things you can control you are bound to have more peace in your life. And, as an added bonus, It might just make you look a bit younger as well. 🙂
Here's to a happy, healthy, and peaceful week!
Shared with love,
Jennifer
Photo by Ana Gabriel on Unsplash
Facebook Comments:
comments