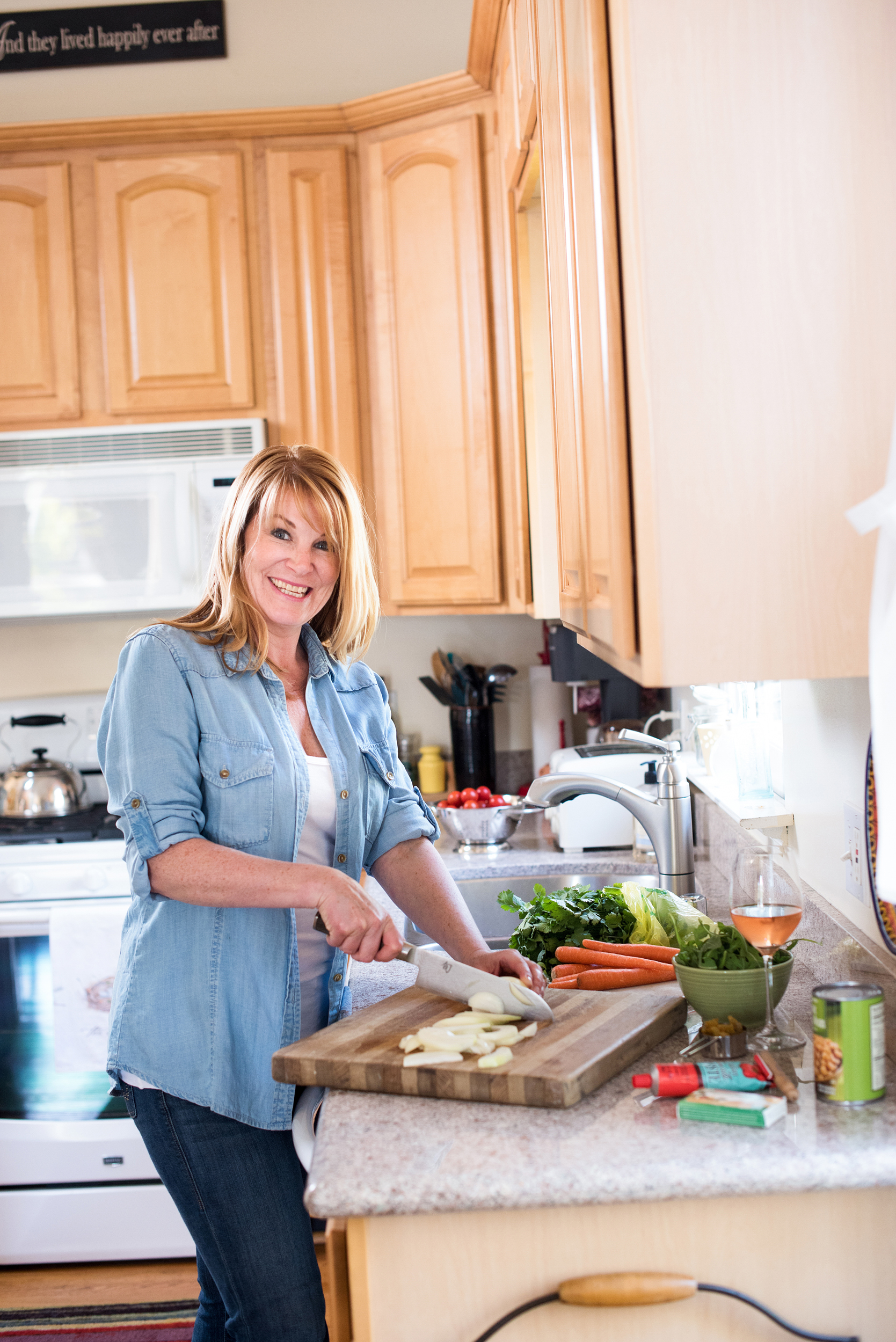 Eating at home is one of the key ingredients to maintaining a healthy diet. When you know what's in your food, you have more control over the portion sizes and the quality of the food you consume. However, with today's fast-paced lifestyles, it can be difficult to carve out the time to cook.
HERE ARE TEN QUICK AND EASY COOKING SHORTCUTS FOR HEALTHY EATING
These tips come straight to you from my personal kitchen.
As a wife, homemaker, fitness coach, and doggie mom, I have a limited amount of time I can spend in the kitchen. Here are some shortcuts I use to help streamline the meal preparation process.
1) Use cookers that need no supervision.  I use my rice cooker all week long.  I make rice, quinoa and steamed vegetables in it.  While one part of the meal is cooking, you can prepare the rest.  Slow cookers and crock pots are perfect appliances for the  busy person that wants to cook healthy meals.   The food is cooking while you are doing other things like working, running errands, exercising, or spending quality time with friends and family.
2)  Choose recipes that take twenty minutes or less.  I recommend choosing simple recipes for busy weeknights.  Save the longer "project" meals for nights you can take your time.
3) Use pre-made sauces.  I usually make my own pasta sauces and salad dressings but there are times that I will substitute healthy pre-made sauces in recipes instead of making them all from scratch.
For example, I make lamb burgers that call for a "raita" sauce. The recipe isn't hard. However, Trader Joe's sells a yogurt cilantro sauce that works well in place of it. If you add up the time and cost of buying the ingredients and making the sauce, it is worth the few dollars I paid for Joe's version. Just be sure to check labels when buying pre-made sauces. Make sure you recognize each ingredient and avoid things like partially hydrogenated oils, soybean oil, and high fructose corn syrup.
4)  Become a great assembler.  Years ago I complimented one of my friends on what a great entertainer and cook she is.  Her response to me was "I don't really cook, I just know how to assemble food well."  That stuck with me.  If cooking seems like too daunting of a task, try grilling a piece of meat or buying a pre-cooked chicken and add some healthy sides like a salad made with pre-washed lettuce, frozen veggie combos,  or precooked organic grains.
5) Speed up the veggies.  Pre-washed and pre-cut organic vegetables are a great way to save time.  Check the frozen section for a great variety as well. Frozen veggies are better than canned because they preserve more of the nutrients without preservatives.
6) Prep well. Do all of your cutting, chopping, and mixing before you start cooking, including a side salad. This will save you time, and your meals will come together seamlessly.
7) Recruit in-house.  My husband and I have a lot of fun cooking together. We open a nice bottle of wine, turn on some music and enjoy quality time. The families I work with turn cooking into family time. The kids look forward to working in the kitchen, and mom and dad get to teach their children while getting a little help.
8) Create a meal plan.  Plan your meals one week in advance with the groceries in the house. If you have to stop at the store multiple times per week, you will lose a lot of time shopping. And this can tempt you to eat out. If you are not sure how to meal plan, check out Meal Planning Helps You Lose Weight for detailed steps.
9) Have a back up.  I always keep a few easy meals in our freezer and pantry just in case the day does not go as planned. Frozen organic pizzas and a fresh salad make a great last minute dinner. By making your own pizza, you have more control over the ingredients than if you went to the local pizzeria. Dry pasta and minced canned clams make an amazing linguini and clams dish. Add a salad on the side and your family will think it's gourmet all the way!
10) Buy freeze dried herbs.  Freeze dried herbs become "like fresh" when they are moistened. Use these to avoid all of the chopping without sacrificing flavor. They are great in the winter when your herb garden isn't producing, and it saves having to buy an entire bunch of herbs just for a couple tablespoons.
Please let me know which strategies are the most helpful, or share your own time-saving tip below.  I love to hear from you!
With Love,
Jennifer