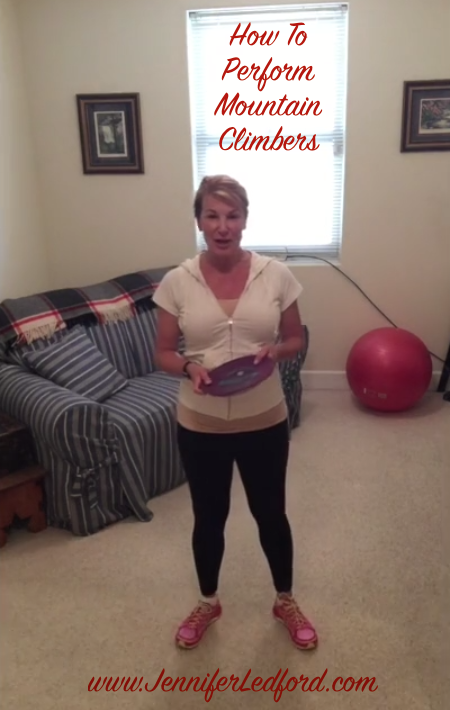 My hope is that you've never had to recover from an injury. However, if you have had to recover from an injury you may know that it can hinder your weight loss and strength training efforts. It can even take time away from your professional and/or personal life.
It's no secret that in order to build strength and tone the body it's important to challenge your muscles. It's also important to challenge your body with proper progression and to create a routine that is appropriate for you personally. Proper and safe progression is one of the best ways to prevent injuries while exercising.
Over the years I've helped clients build strength and tone their bodies in a way that is safe for them. Sometimes that means I need to teach a modified version of an exercise. Especially the higher intensity or high impact exercises.
In today's video I demonstrate how to perform a popular exercise called "Mountain Climbers" without all of the impact. The modification in this video makes the exercise more accessible without removing the benefit. It's still a challenging and advanced move that will give you great results.
I realize that you may not be ready to jump into "Mountain Climbers" just yet so I've included a second video. It was done for my live audience on Facebook and demonstrates how to perform a proper plank. If you are a beginner and planks are new for you, I recommend you watch the second video first. Once you can hold the plank for thirty seconds you should be ready to advance to Mountain Climbers.
I recommend watching both videos even if you are a seasoned exerciser.  It never hurts to get a refresher on good form.
Enjoy the video and make it a great week!
With Love,
Jennifer