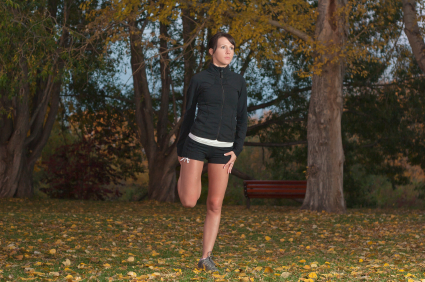 I've been in the fitness industry for over 26 years.  Coaching people on how to stay fit and healthy is my passion and extremely rewarding.  I really love seeing people thrive in every area of their lives.  Can you tell that I love my job?  I hope so, because I do!
However, there is a very superficial and at times even judgmental side to the fitness industry that can frustrate me as a professional and often times cause more harm than good to the public.  Lofty unrealistic goals, low-calorie restrictive diets, before and after pictures, and peer pressure can result in physical and emotional injury.
The fitness industry has a tendency to base a healthy lifestyle on how your body looks on the outside. Oftentimes, they show you images of air-brushed professionals that workout for a living.  I'm not knocking their hard work and dedication, but how you look on the outside is only one piece of the puzzle.
When I was a size one and ripped, my body was completely broken down from over training and I went into a depressed state.  Fortunately, God used this time in my life to help me figure out what a healthy lifestyle was really all about, and I figured out it is VERY personal.  I'm now a size six and much healthier than I was back when I was a size one.  I've got more curves and I've learned to embrace them and enjoy my life to the fullest.
A happy and healthy lifestyle is SO much more than how you look on the outside. It's a total package that includes things like having healthy relationships, working with purpose, exercising or participating in physical activity you enjoy, having enough energy, eating well and dining with the ones you love, having fun, loving yourself and the people around you, eliminating unnecessary stress and in some cases people in your life that may be causing it, getting good rest, drinking lots of water, getting good check ups at the doctor's office, growing spiritually and emotionally, and having self-confidence in who you were designed to be.
Please understand there is plenty of good in the fitness world.  My hope for you is that you will pick and choose what's right for you during each season of your life.  Just because your neighbor is getting strong and lean at the local bootcamp class doesn't mean you are a slacker if you choose walking in the park with your dog to stay fit.  You could be raising four small children and she is an empty-nester that has a completely different schedule.
Avoid copying someone else's life.  It's like borrowing shoes that are too tight.  Figure out what works for you and stick to it.  Don't allow the marketing of the fitness industry to steal your identity, push you into something you may not be ready for, or make you miserable.
I'm not saying you will love every minute of your exercise routine.  It's okay to suck it up and do your abdominal exercises when you know spending those few minutes working hard will keep your back healthy.  That's called pushing through your comfort zone to keep your body strong enough to do the things you are most interested in.
However, for the most part, a fit and healthy lifestyle needs to be sustainable and enjoyable.  Suffering is not natural.  You were designed to enjoy your life.  And that should include your exercise and meal plan!  When your fitness and health goals are obtainable and match the type of life you want to live, success will follow.
With love,
Jennifer Ledford
P.S.  Have a question or story you'd like to share?  Please leave a comment below.  I love to hear from you!