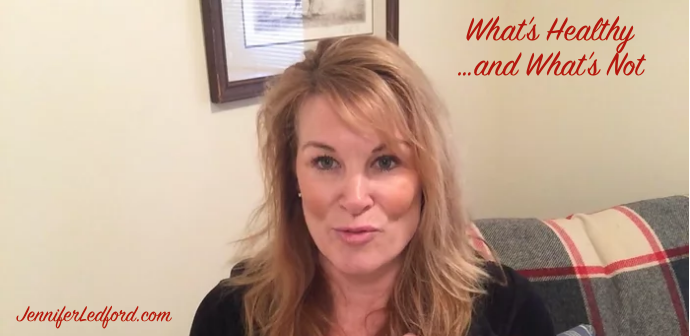 It's no secret that most people are interested in being healthy.  Which is why the diet industry has been replacing the word "diet" with "healthy eating" over the years.
Diets are not as popular as they used to be (mostly because of the 95% failure rate) so they needed to come up with something else to call restrictive dieting to make it more palatable.
If you call a 1200 calorie per day food plan a "diet" then most people will think twice about jumping on board. However, if you call it "clean" or "healthy eating" people are more likely to trust the program and even worse feel guilty if they decide to reject it.
Not everything that claims to be "healthy" is good for you
Basically, the words "health" and "healthy living" have been hijacked.  That doesn't mean that you shouldn't continue to learn about better ways to take care of yourself or should give up focusing on your health.  It simply means you need to be an informed consumer to avoid going down a path that doesn't serve you well for the long term.
In today's short video I discuss that not everything branded as "healthy" is good for you and how to determine what is.  There's a lot of information available when it comes to health and fitness.  New fads will come and go so it's important that you know what's right for you and that you give yourself permission to say no to the things that could cause you more harm than good.
Here's to a happy and healthy 2017!
Shared with Love,
Jennifer Ledford